SOULEIADO Antibes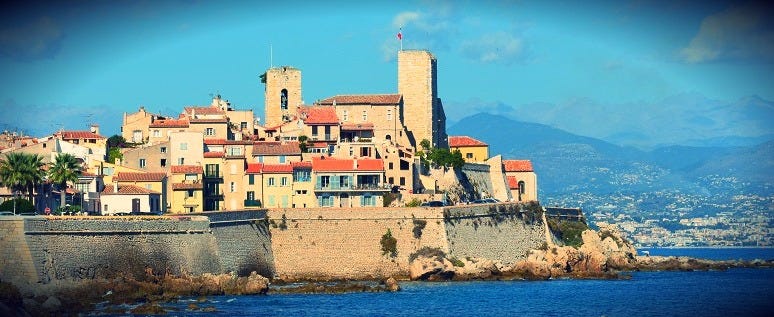 Antibes is one of the flagship resorts of the Côte d'Azur, situated between Nice and Cannes. A town of museums, entertainment and innovations all at the same time, it effortlessly combines its contrasts and different facets.
The only town on the Côte d'Azur to be surrounded by ramparts, Antibes has kept a rich heritage from each period of its history.
You will find most of the town's treasures in the old part of Antibes.
The best way to soak up the local atmosphere is to visit the town on foot, strolling around the little streets and squares and letting yourself be guided by the charm of the craftsmen's workshops where the doors are always open, the boutiques, the house fronts faded by the sun and the delicious cooking smells coming through the open windows...
This is the setting that Souleiado has chosen for its colourful prints, symbols of the Provencal art of living.
Opening hours
Monday 10:00 - 19:00
Tuesday 10:00 - 19:00
Wednesday 10:00 - 19:00
Thursday 10:00 - 19:00
Friday 10:00 - 19:00
Saturday 10:00 - 19:00
Sunday Closed
Address:
60, rue de la République
06600 Antibes
Tel:04.93.95.13.70
How to get to the boutique: