SOULEIADO Menton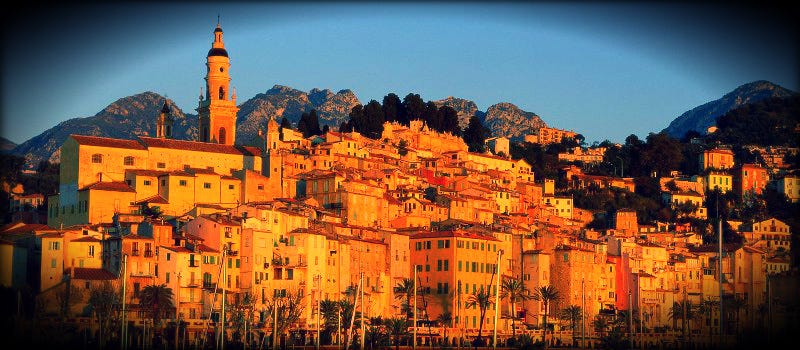 Menton is a town where nature and culture live side by side in harmony.
Known for its gardens and its lemons but also as a Town of Art and History, Menton boasts an exceptional natural and historical heritage.
In this haven of nature, peace and beauty are everywhere.
From the coast roads overlooking the town, you can admire the picture postcard view of a town set by the sea, bathed in warm sunshine all the year.
Opening hours
Monday closed
Tuesday 10:00 - 13:00 / 14:00 - 18:00
Wednesday 10:00 - 13:00 / 14:00 - 18:00
Thursday 10:00 - 13:00 / 14:00 - 18:00
Friday 10:00 - 13:00 / 14:00 - 18:00
Saturday 10:00 - 13:00 / 14:00 - 18:00
Sunday closed
Address:
22 rue Saint-Michel
06500 Menton
Tel: 04.93.21.64.05