SOULEIADO Arles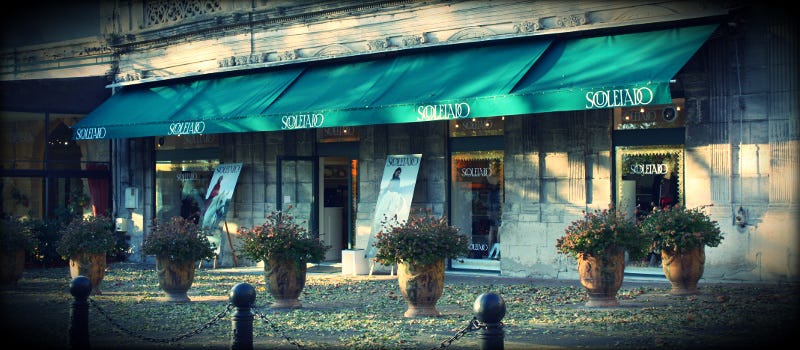 In the heart of the Camargue, Arles is a historic and artistic Roman town. Your Souleiado boutique is situated at 10 Boulevard des Lices, opposite the Hôtel Jules César, near the town's historic monuments and museums.
The large number of 17th and 18th century town houses adds to the charm of the centre of the old town today.
This dynamic town which is host to numerous art festivals has kept its traditions and you can still see women wearing the traditional Arles costume.
Opening hours:
Monday 10:00 - 19:00
Tuesday 10:00 - 19:00
Wednesday 10:00 - 19:00
Thursday 10:00 - 19:00
Friday 10:00 - 19:00
Saturday 10:00 - 19:00
Sunday Closed
Address:
10, bd des Lices
13200 Arles
04 90 18 25 91