SOULEIADO Hyères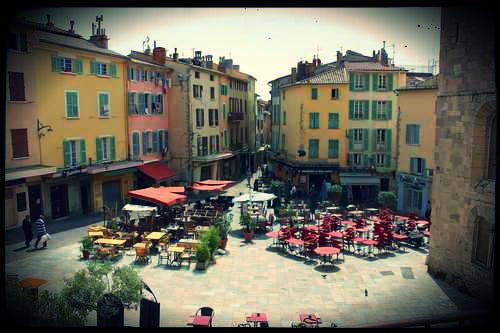 The town of Hyères, cradle of the Côte d'Azur, also known as Hyères-les-Palmiers, is host to a brand new Souleiado boutique.
Situated at 1 rue Massillon, near the lively square in the historic centre, you will find a warm welcome when you stroll along this narrow street lined with colourful boutiques.
Come and see us soon, all the team awaits you.
Opening hours:
Monday

10:00 - 13:00

14:00 - 19:00

Tuesday

10:00 - 13:00

14:00 - 19:00

Wednesday 10:00 - 19:00

Thursday 10:00 - 19:00

Friday 10:00 - 19:00

Saturday 10:00 - 19:00

Sunday Closed
Address:
1 rue Massillon
83400 Hyères
Tél/Fax 04 94 14 94 08
How to get to the boutique: