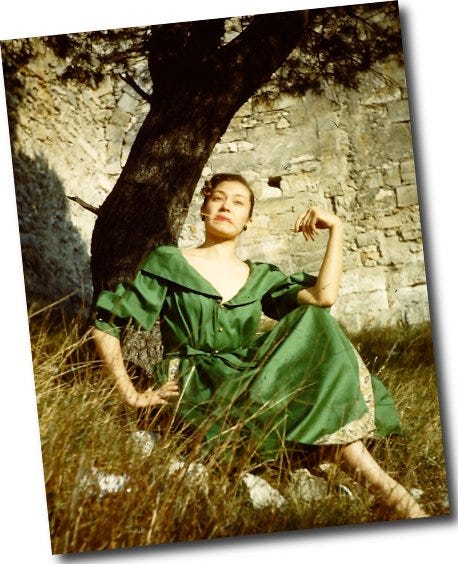 With the astonishing diversity of its traditional printed textile, rich and colorful, Souleiado personified the spirit of the South long before Dolce & Gabbana, Marni or Galliano got hold of those patterns and colors.
The Souleiado style draws its inspiration directly the soul of Provence. A strong soul, which is synonymous with sun, colors, heat, smell of summer and vacation, Féria, guitars, sea, dance, party, and sensual pleasures.
The women of the South, the women who love the South, have that extra sensuality and joy of living inspired by the southern sun .
That gentle sun makes them feel beautiful and young when they are 20 years old.
Beautiful and young when they are 40 years old.
Beautiful and young when they are 60 years old.
The Souleiado style is based on that insolent confidence. It's a style for the woman who knows how to take advantage of every facet / bit of her life. The clothes she likes to wear are timeless, like her. Her style is not from yesterday nor tomorrow. Her elegance doesn't care about what fashion dictates , her sensuality defies time.
She is a free woman who loves contrasts and doesn't give a damn about gossips. She goes to the most fashionable party dressed with a long faded skirt and down-at-the-heel Mexican boots, she struts about dressed in an evening gown and her father's old Gardian jacket, she wears a spangled beret and a fire-red coat that challenges winter.
As long as she feels good, it's of no consequence! Her seduction shines, happy and natural, like a small provençal dress that passes through fashions and time, with insouciance.